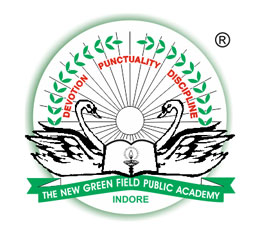 When the Green Field was started at 1984 by Smt. Kripa Devi Mittal, Since Inception the founder know that the children's institution would blossom into a big tree which would touch and influence the lives of thousands of children, With the addition of one higher class every year today school has grown from Nursery to XII. And today, the Greenfield family is serving since 31 years. Green Field School is one of the Best Schools in Indore, known for its Higher Education and for enabling the students to accomplish their Goals for Life.
The school, as desired by its founder, takes care to ensure the balanced growth of the students' minds and bodies. The goal of this institution is not only to promote education by encouraging academic excellence and the development of skills but also to groom students in understanding Indian Civilization and its values. Compassionate governance with a constant search for excellence has brought the school to where it stands today.
Green field school is regarded as one of the best schools in Indore and our results speaks its progress.